Over 100,000 People Helped In The New York Metro Area Since 1980
Hearing Specialists In Brooklyn, NY
Have Your Appointment From The Comfort Of Your Home!
Select a date and time that works for you
Receive your confirmation email with easy instructions
Have a face-to-face online appointment from your home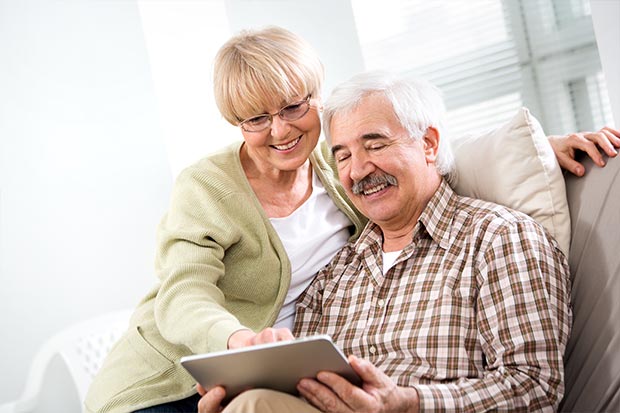 Dear Friend,
At Brooklyn Audiology Associates, we go above and beyond to provide you with a hearing rehabilitation solution that lets you enjoy the sounds of the world around you. For every patient, uncompromising quality is our top priority when it comes to your hearing care. Since 1980, nearly 100,000 patients have trusted our hearing centers with their hearing health, and we look forward to providing you with the same excellent hearing care.
Thanks to our state-of-the-art in-office technologies, we are pleased to be able to offer you increased convenience and comfort when you take advantage of our available hearing aids and hearing loss rehabilitation options.
Ultimately, you should do your research when choosing your audiologist in Brooklyn, NY. To help you, we wrote, "How To Choose An Audiologist" Inside this report, you will find the ten most crucial things to know (and what to ask) before you commit to a hearing loss rehabilitation plan. If any questions arise as you read this report, feel free to call us at 718-745-6363 – we are here for you!
To Your Hearing Clarity,
"Doc" Rich Kaner, MA, FAAA
President & Founder
P.S. If you are looking for a real-world solution to your hearing loss, then you are in the right place! Schedule your Richard Kaner-Approved Hearing Consultation today and find out how our experienced audiologists can help you!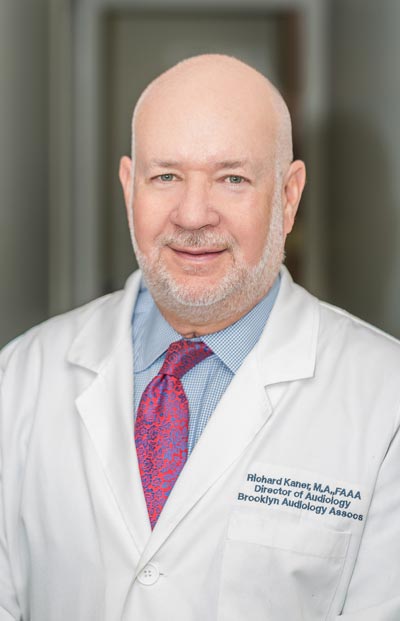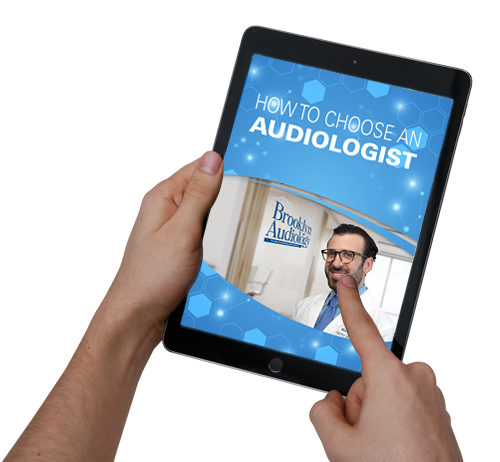 How To Choose An Audiologist
If you're researching for the most qualified Audiologist in Brooklyn, NY, then you are in the right place at Brooklyn Audiology Associates! You should feel confident when choosing a provider for yourself or your family. To help you make an informed decision, our expert, Richard Kaner, has written this free report.
Just A Few Of The Hearing Services We Offer
5-Star-Rated Audiologist For World-Class Hearing Care
Providing The Latest In Hearing Treatment & Technology Including Lyric Hearing Aids, Tinnitus Treatment, Custom Hearing Protection & More At Our Conveniently Located Hearing Clinics
What To Expect On Your First Visit
Your Healthy Hearing Starts Here!
You will be greeted by one of our Patient Coordinators and meet with one of our Audiologists who will listen to your concerns, explain our process, and offer a treatment plan that achieves your goals.
We Will Carefully Listen To Your Concerns & Goals
Thorough Explanation Of Our Process
Comprehensive Treatment Plan & Receive A Free Copy Of Richard Kaner's Book, "Break Free Of Hearing Loss"
Did You Know That Your Hearing Loss Is Impacting Your Brain Function?
Neglecting hearing loss could increase your chances of dementia. This is where NeuroTechnology™ comes into play. Understanding the adaptive process of the brain is the basis for our comprehensive training program that encompasses total auditory rehabilitation and active, engaged living for our patients. As your hearing diminished over time, so did your brain's ability to orient, localize, and focus on the speech sounds you want to hear. Think of this thought of treatment as the "physical therapy" for your ears.